DevOps Cloud Days Intro & Welcome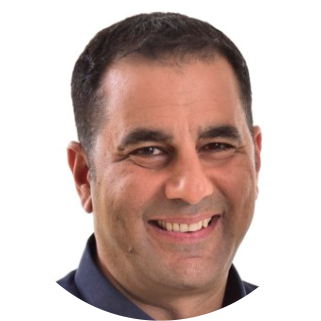 Shlomi is Co-Founder and CEO of JFrog, creators of the universal DevOps platform. He brings over 20 years of experience in building profitable, high-growth information technology companies. Prior to JFrog, Shlomi was the CEO of AlphaCSP (acquired in 2005 by MalamTeam) and a Major in the Israeli Air Force. Shlomi holds an MS from Clark University (Massachusetts, USA) and a BA from Ben-Gurion University (Israel).
Liquid Software with Microsoft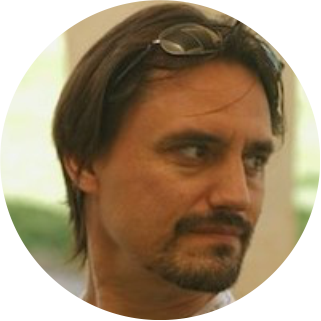 Co-Founder and Chief Data Scientist
Fred, Co-Founder of JFrog, is one of the most respected software architects in the developer community, with over 20 years' of open-source and Java experience. Prior to JFrog, Fred founded AlphaCSP, through which he led 5 branches worldwide as the company's CTO and as its visionary voice. Fred's development has spanned technologies evolutions in his roles as a programmer, an architect, a consultant and a public speaker. Fred holds a Masters in Computer Science from Ecole central de Lille.
Today's global environment is driving the acceleration of cloud adoption while simultaneously presenting increasing challenges across the domains of security, scalability, and SaaS consumption. Hear how Microsoft is positioned to continue to support the developer community from open source, Kubernetes, and into the future of DevOps!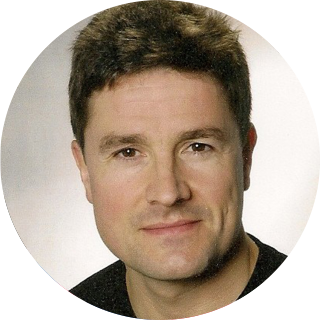 Corporate Vice President and Distinguished Architect, Cloud and AI
Ulrich (Uli) Homann is a Corporate Vice President & Distinguished Architect in the Cloud + AI business at Microsoft. As part of the senior engineering leadership team, he's responsible for the customer-led innovation efforts across the cloud and enterprise platform portfolio. Previously Homann was the Chief Architect for Microsoft worldwide enterprise services, having formerly played a key role in the business' newly formed Platforms, Technology and Strategy Group. Prior to joining Microsoft in 1991, he worked for several small consulting companies, where he designed and developed distributed systems and has spent most of his career using well-defined applications and architectures to simplify and streamline the development of business applications. Homann holds a Bachelor of Computer Science from the University of Cologne, Germany.
Talking Cloud Native DevOps
Class is in session! Join the Deen of DevOps, Microsoft's Jessica Deen and JFrog's Professor Baruch Sadogursky as they demonstrate some tools to help you streamline and automate your DevOps pipeline using Azure and JFrog. Jessica and Baruch will demonstrate how to easily containerize your app, use Helm to manage your Kubernetes dependencies, automate your builds, manage your container images and Helm Charts, create and publish build info (associated metadata), promote pipelines to various stages such as development, testing, staging, and production, how to check for security vulnerabilities and open source compliance, and how to orchestrate and manage your containerized apps in a cluster environment through a fully manage service.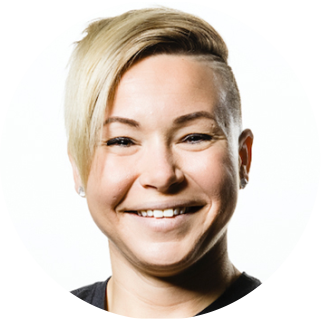 Jessica is a Cloud Developer Advocate for Microsoft focusing on Azure, infrastructure, containers, Linux and open source. Prior to joining Microsoft, she spent over a decade as an IT Consultant / Systems Administrator for various corporate and enterprise environments, catering to end users and IT professionals in the San Francisco Bay Area. Jessica holds three Microsoft Certifications (MCP, MSTS, Azure Infrastructure), 3 CompTIA certifications (A+, Network+, and Security+), 4 Apple Certifications, and is a former 4-year Microsoft Most Valuable Professional for Windows and Devices for IT. In 2013, she also achieved her FEMA certification from the U.S Department of Homeland Security, which recognizes her leadership and influence abilities during times of crisis and emergency.
When she's not doing something geeky, you can find her doing something active, most likely running out of breath at her local CrossFit gym or hiking. She also enjoys biking (motorcycles and/or bicycles), shooting, eating, reading, and hanging with her 5-year-old rescue pup.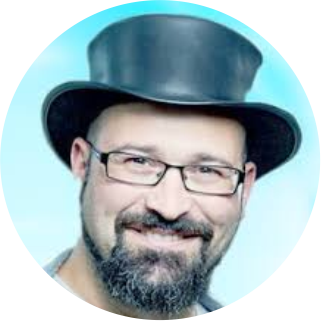 Baruch Sadogursky (a.k.a JBaruch) is the Head of Developer Relations and a Developer Advocate at JFrog. His passion is speaking about technology. Well, speaking in general, but doing it about technology makes him look smart, and 18 years of hi-tech experience sure helps. When he's not on stage (or on a plane to get there), he learns about technology, people and how they work, or more precisely, don't work together. He is a CNCF ambassador, Developer Champion, and a professional conference speaker on DevOps, DevSecOps, Go, Java and many other topics, and is a regular at the industry's most prestigious events including DockerCon, GopherCon, Devoxx, DevOps Days, OSCON, Qcon, JavaOne and many others.
All recipes are only as good as the ingredients. In this session, we will discuss the concepts behind Docker container orchestration with Kubernetes using Azure Kubernetes Service (AKS).
Kubernetes has become a prevalent and integral part of the Cloud Native ecosystem. With so many changes in this ecosystem, how can you keep up? Many may find this very challenging. 
Kubernetes orchestration is powerful by itself, but let's take a step back to look at one of the fundamental resources used – specifically, the Docker images that will become the running containers of your service. The Docker Registry you choose to store and pull your container images will potentially have an effect on the success of your deployments in any environment. The capability of JFrog Artifactory to serve as a private Docker Registry for use throughout your AKS infrastructure will help to increase your confidence in the security of your Docker images and the reliability of your builds and deployments.
This session is designed to get attendees up to speed with the latest Kubernetes initiatives as well as give some thought to the quality of the essential building blocks of their systems.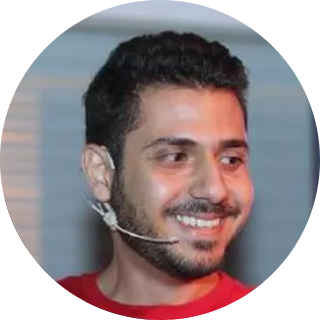 Microsoft Cloud Solution Architect ISVs
I am an entrepreneur at heart who always is operating at the forefront of technology. I am passionate about the combination of business and technology and I believe that with this approach amazing outcomes are achievable! I enjoy public speaking and Open Source contribution, which enables me to share my curiosity, creativity and innovative approach with the community.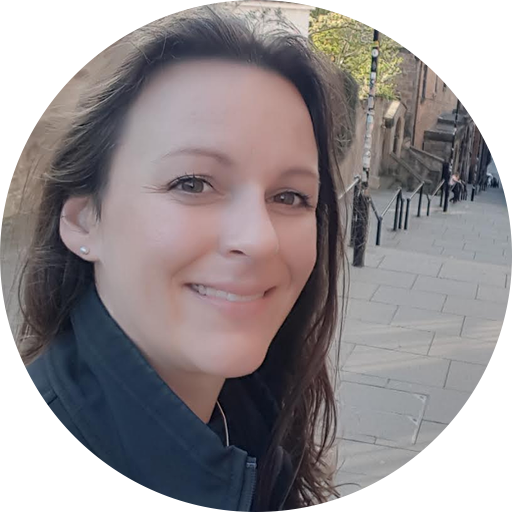 Melissa is a long time developer turned international speaker and is currently a Developer Advocate for JFrog, Inc. Her background and experience as a software engineer spans a slew of technologies and tools used in the development and operation of enterprise products and services. She is a mom, software engineer, Java geek, huge fan of UNconferences, and is always on the lookout for ways to grow and learn. She has spoken at CodeOne, Java Dev Day Mexico, the Great International Developer Summit, and is part of the JCrete and JAlba UNconference teams.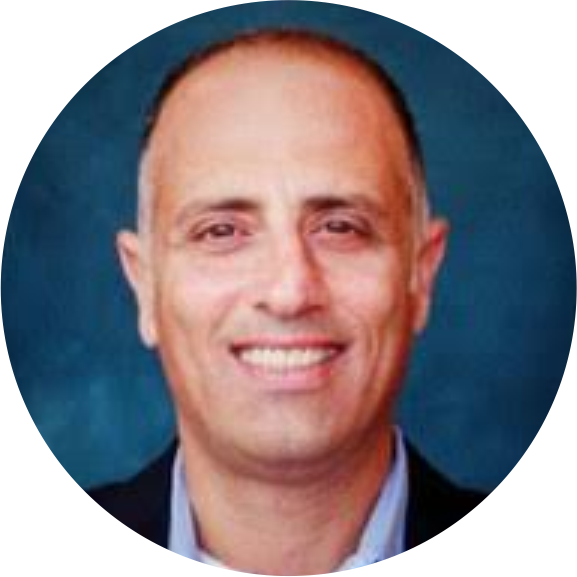 Vice President, Global Cloud Solutions
Overall responsibility to drive business growth, territory management, forecasting, account planning, Go-To-Market, pricing, negotiation and strategy. Building and leading sales and business consulting teams. Facilitating business transformation and drive increased adoption of business solutions with clients.
Workshop – Build and Scale seamlessly with the JFrog Platform on Azure – Waitlist opened
Learn how the JFrog Platform on Azure can help you build and scale your applications seamlessly in the cloud. We'll set up the JFrog Platform and connect to an AKS cluster that you create. Get hands-on experience using a JFrog private docker registry to deploy images to AKS.
Due to large demand, we are opening a waitlist for all workshop registrations after Nov 6th and we will try to accommodate all requests. The workshops are limited to a certain number of participants to allow a hands-on, assisted training experience. You can visit the JFrog Academy for free self-paced training.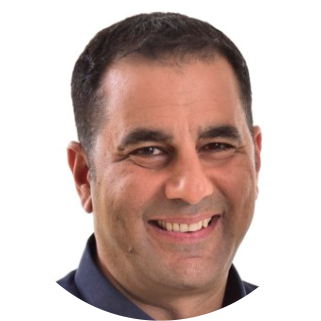 Shlomi is Co-Founder and CEO of JFrog, creators of the universal DevOps platform. He brings over 20 years of experience in building profitable, high-growth information technology companies. Prior to JFrog, Shlomi was the CEO of AlphaCSP (acquired in 2005 by MalamTeam) and a Major in the Israeli Air Force. Shlomi holds an MS from Clark University (Massachusetts, USA) and a BA from Ben-Gurion University (Israel).
DevSecOps: Kubernetes Edition
Today's cloud environments present novel challenges in scaling and security. Hear how Microsoft's open source contributions in the Kubernetes ecosystem inform Azure products, enabling customers to adopt strategic new technologies with confidence.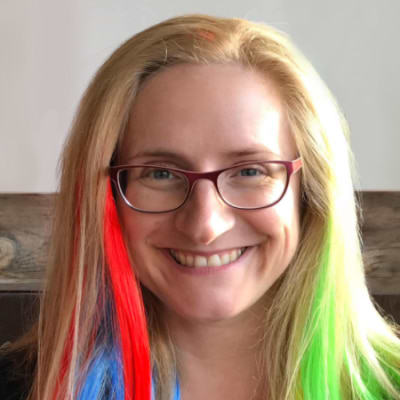 Principal Program Manager
Bridget Kromhout is a Principal Program Manager at Microsoft Azure, focusing on the open source cloud native ecosystem. Her CS degree emphasis was in theory, but she now deals with the concrete (if 'cloud' can be considered tangible). After years on call for production (from enterprise to research to startups) and a couple of customer-facing adventures, she now herds cats and wrangles docs on the product side of engineering. In the wider tech community, she has done much conference speaking and organizing, and advises the global devopsdays organization after leading it for over five years. Living in Minneapolis, she enjoys snowshoeing in the winter and bicycling in the summer (with winter cycling as a stretch goal).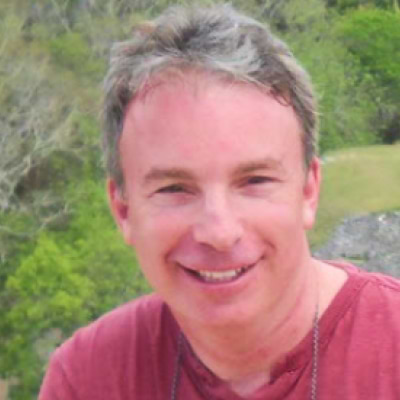 Steve is a Principal PM Architect at Microsoft, an OCI TOB member and OCI Artifacts maintainer. Prior to joining Microsoft, Steve worked in software consulting and broadcast engineering, where he learned the balance of designing reliable, performant, available, secure and usable systems. Steve can be found on Twitter @SteveLasker and his blog @ https://stevelasker.blog
Improving Microservices DevOps with Dapr and Java
Microservices are a key part of how we deliver highly scalable and reliable applications in the cloud. Several key challenges are holding back developers and DevOps in tech teams – from lack of runtimes to challenges making code portable to deliver in multiple environments (e.g. dev->prod, Kubernetes, VMs, and edge). In this session, we'll show how Dapr, an OSS & CNCF API and runtime, make teams productive building and delivering microservices applications using modern DevOps practices. We'll show specific features and practices to make Java and spring apps ultra-portable and take advantage of features like pub-sub, mTLS, resiliency, and observability.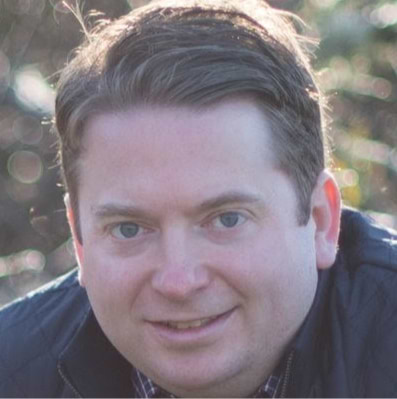 Principal Group Product Manager
Paul is a lead product manager for Azure Developer Experience at Microsoft, He is responsible for the PM team that designs the developer experience for building and diagnosing cloud native applications for Azure. In this role, he is very passionate about helping developers succeed in building high-scale distributed applications and building a strong collaboration with customers to stay in tune with their needs. Paul has fun learning and challenging the status quo in a breadth of technologies and languages, e.g. Linux, Windows, Java, .NET, Serverless, containers, service meshes, and application observability.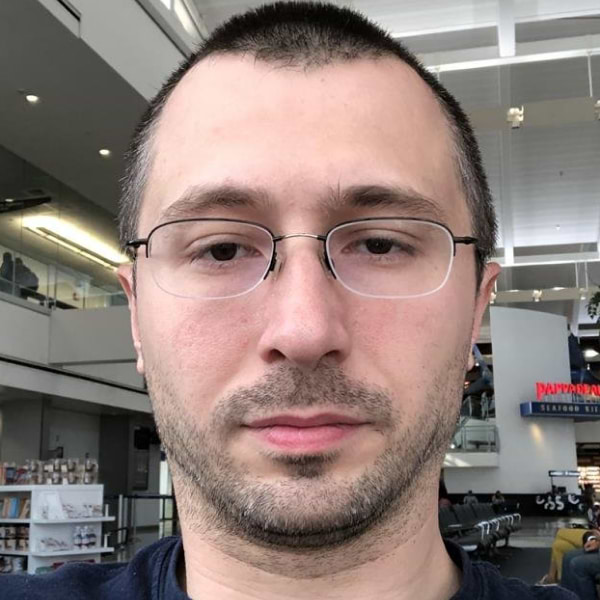 Engineering Manager. Azure Dev Platform & Frameworks
Artur Souza is a seasoned tech lead with experience in distributed systems for public cloud services, e-commerce, travel, and more. Artur is a maintainer in Dapr, author of the Dapr's Java SDK, and has been an active contributor in the project for the past 2 years.
Top ways to deliver your code to the cloud
In this session, I'll highlight the easiest ways for developers to deliver their code to the cloud and the best ways to reliably make updates and maintain production code. The focus will be on real-world examples with working demos using free SDKs and tools available on GitHub. The examples, tools and demos that I show will be applicable to any cloud platform, and all are available on GitHub. This is a technical talk that will focus on the code however I will show Microsoft Azure running the samples.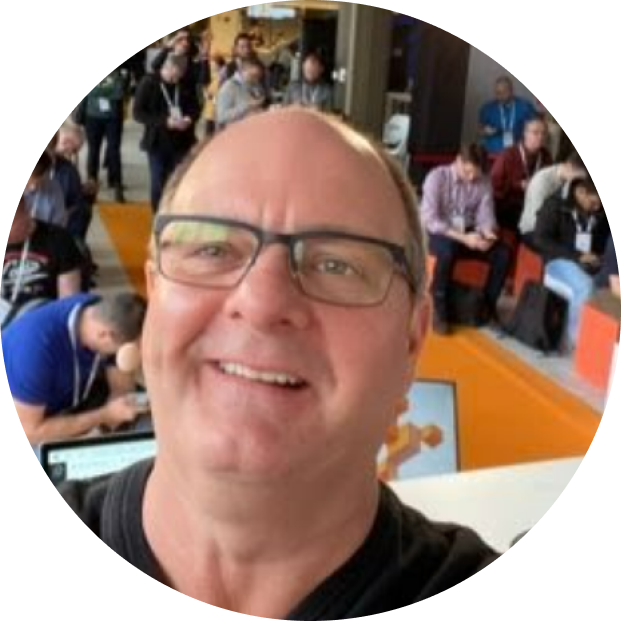 Brian is a Cloud Advocate at Microsoft, helping developers get the most out of Java on Azure. Before Joining Microsoft, he was a program manager, evangelist, solution architect, consultant, developer, and author at IBM, Deloitte, and other companies. Find him on Twitter @bbenz.
DEMO – Hopping your code from Github to Azure with JFrog Platform
Deploying your containers to the cloud can be complicated sometimes, but in this demo, we are going to implement it, easily, step by step! Our experts will upload the JFrog platform on the Microsoft Azure cloud and install and configure the following:
* JFrog Artifactory as the binary repository manager
* JFrog Xray to help detect licenses and security vulnerabilities
* JFrog Pipelines to automate the CI/CD process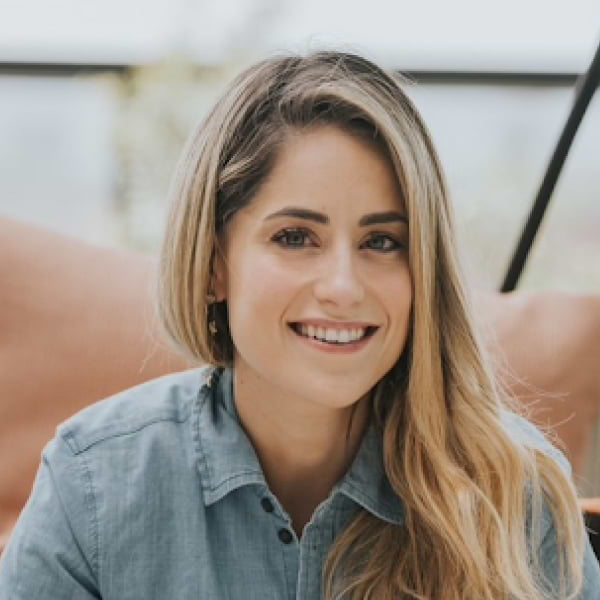 SR ISV Technology Strategist
Shiri is a multi-disciplinary master: she is a writer of code and poetry, fully bilingual, and holds degrees in Computer Science and Business. This diversity gives her the unique ability to communicate complex technologies in a compelling way to tech and non-tech audiences alike and makes her a sought-after public speaker. Her day-to-day job involves working with top global enterprises and small startups, a dynamic role that perfectly matches her curious nature. A true extrovert, Shiri is inspired by tech trailblazers who integrate tech and business, and she's eager to inspire others to do the same. She is a passionate advocate about integrating women and ultra-orthodox people in the tech industry. In no particular order, Shiri's favorite things include debate, poetry, GitHub actions, K8s, and high heels.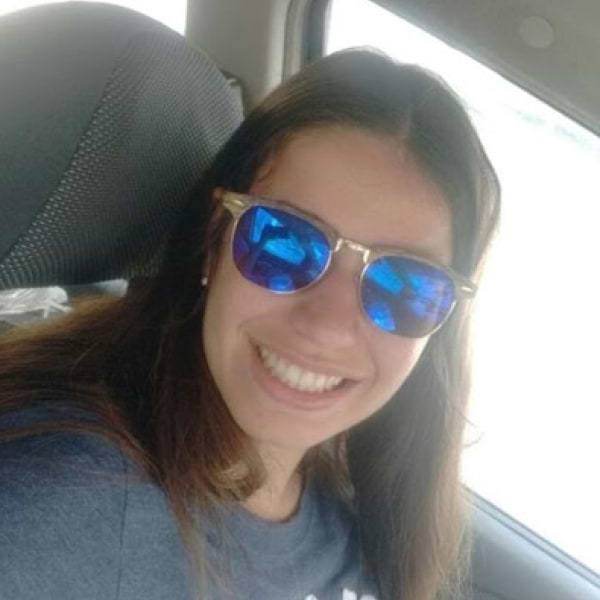 Batel Zohar is a Developer Advocate for JFrog and has a background in DevOps support engineering, web development, and embedded software engineering. Prior to this, Batel served as an Enterprise Solutions Lead on a dedicated team that accompanies and assists large customers through the architectural implementation of the JFrog platform. She loves her dogs, plays guitar, and is a fan of Marvel's movies.
Register now to save your seat